My art is meant to encourage people to approach
the unknown in an open-minded, positive way.
Ausstellung Föhr
Wilhelmstraße 8, 25938 Wyk auf Föhr
Dauerausstellung
Weissenhaus Grand Village Resort & Spa am Meer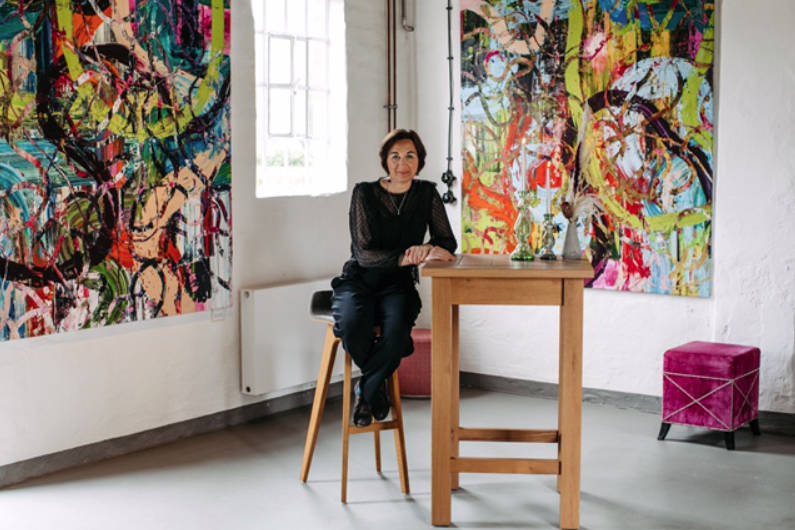 The exploration of organic structures and elements carves its details into the surfaces of my artworks. For that to happen, I apply the paint in an unconventional manner, layering oil paint and pigments so that they react with one another.